ReactorX- The Arc Reactor from the movies
12 Mar 2016
Tweet
Pune, India
Who does not like Iron Man? Who does not like to be like him? I wanted to do a gig at the ComicCon Delhi a while back and who else could i be, the Iron Man. He is fundamentally the coolest engineer/maker around, at-least in the movies.
The defining thing with Iron Man is his "Arc Reactor" ; it gives him strength and he made it himself (Sorry Ivan Vanko). Obviously, to impersonate him, I would need one. So, I decided to build one using our friendly of-the-shelf micro-controller, the MSP430. I called it the ArcReactorX. (Probably because I like X-men too)
The arcReactorX is a wearable arc reactor clone which runs on a Li-Ion Battery from an old cell phone! It has 8 Blue LEDs on the circumference and a bright white LED in the centre.
Features:
Small and light
Power efficient
Bright
Change-able modes using a switch
Since, it has a battery, we need a battery indicator like a dial on the reactor.So if its 50% charged we light up only half of it. Follow the discharge graphs for more accuracy!
Morse Code for SOS
A mind blowing start-up sequence
Knight rider effect on LEDs
Breathing effect on the Middle high power LED
It also needs to be wearable and comfortable at the same time.
The motion and the light helps attract attention.
I designed, etched and soldered the board around a TSSOP MSP430G2452. Complete and elaborate logs available on my hackaday.io profile.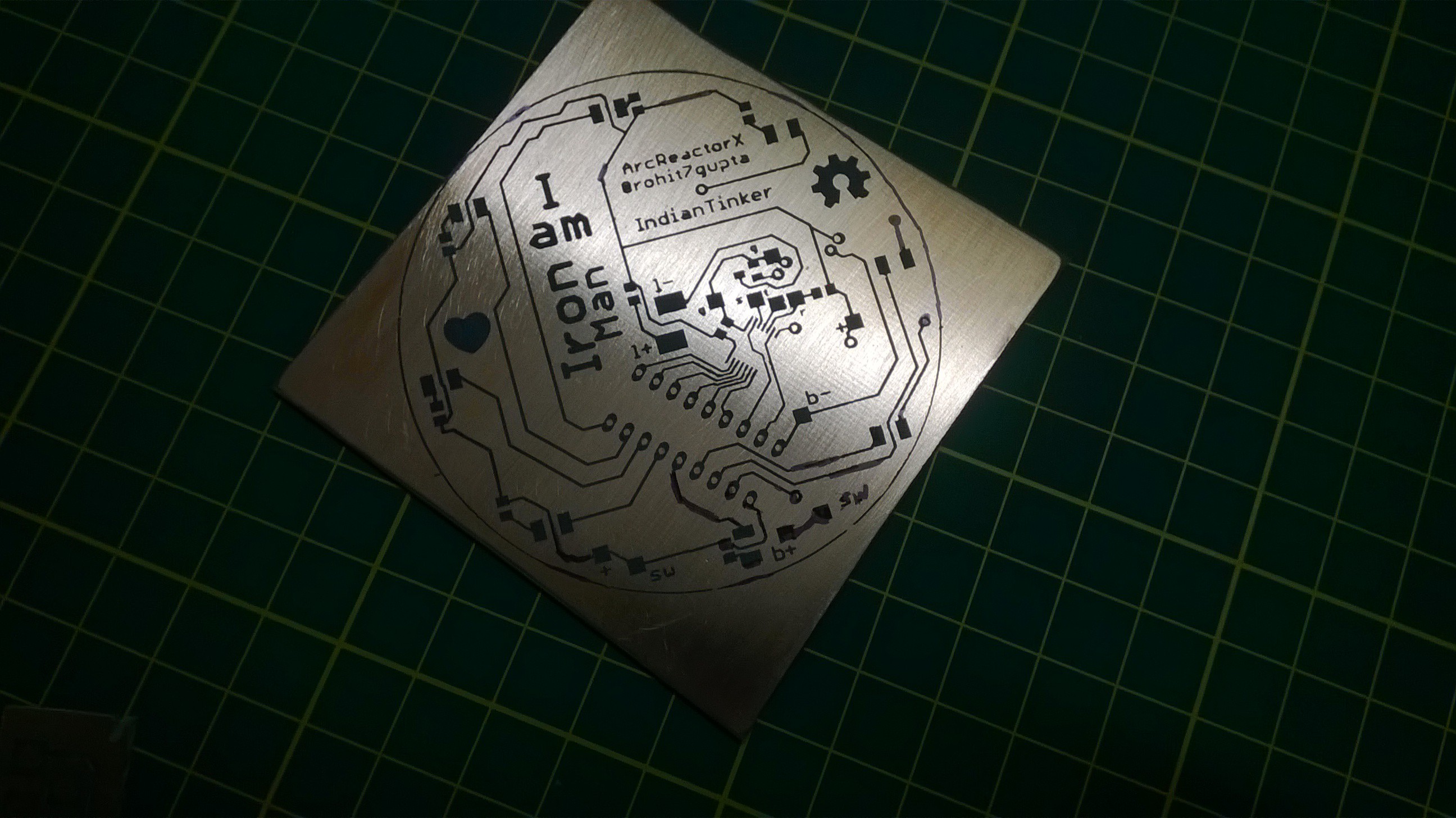 Added a test-code for the start-up sequence, i.e. when you turn it on for the first time
I added a velcro based strap on so i can just strap the reactor on my Tshirt and then wear another one on the top to hide it and turn it on.
The TL-DR; video is here (please pardon me for the weird psychedelic audio) :
Interested in building one too ? Grab the schematics and code from here.
Cheers,
Rohit